Paid Family Leave In New York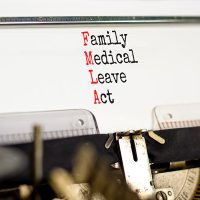 Both U.S. federal law and New York state law allow eligible employees who work for covered employers to take unpaid leave for family emergencies. However, New York law also allows paid family leave in certain situations, which an employer must allow if the employee qualifies. If you suspect that your employer has unjustly denied you paid family leave, or if you suspect that you have been the victim of retaliation after taking paid family leave, know that you have the right to seek compensation for those actions.
Unpaid Leave Under Federal Law
If an employee needs to take leave from their job, they have options (at least in theory, if they qualify under the relevant law). The federal Family Medical Leave Act (FMLA) was passed in 1993, intending to allow covered employees to take leave in order to be present to help with a medical emergency – however, that leave is always unpaid. Still, it has been a saving grace for workers who meet the criteria. If an employee:
Works for a covered employer;
Has worked at least 1,250 hours during the 12-month period prior to the leave;
Works at a location where the employer has at least 50 employees within 75 miles; and
Has worked for the employer for at least 12 months total (though the months do not have to have been consecutive);
…they are entitled to take up to 12 work weeks' worth of unpaid leave per calendar year, as long as they are doing so to either bond with a new child (adopted or newborn) or take care of themselves or an immediate family member with a serious health condition. The law requires that employees who take FMLA leave must either get their jobs back afterward or to be granted a job that is similarly situated.
New York Law Guarantees More
Unlike federal law, New York law permits covered employees to take paid family leave to manage the same conditions (bonding with a new child, whether adopted or newborn, managing a serious health condition in yourself or an immediate family member, or assisting loved ones while a family member is deployed abroad). The state law holds that full-time employees (people who work a 'regular schedule' of at least 20 hours per week) are eligible for paid family leave after 26 weeks of employment, while part-time employees are eligible after 175 days of employment, which do not need to be consecutive.
If you are ruled to be eligible for paid family leave, you will receive roughly 67 percent of your average weekly wage (though it cannot be more than the State Average Weekly Wage) in benefits. Like under the FMLA, New York's law allows up to 12 weeks' worth of leave, and protects employees who do so from employer retaliation. It also guarantees the right to continued health insurance benefits, and a return to a 'comparable' job after your leave ends, if not to your original post.
Call A New York Employment Lawyer
Sometimes, life requires that you step back and focus on family for a period of time. While federal law allows you to do so, New York state law allows you to do so and still get paid, assuming that you qualify. If you have questions or concerns about whether you qualify for paid family leave, or you suspect your employer of retaliating against you for filing your request, a New York City FMLA lawyer from Mansell Law, LLC may be able to help set your mind at ease. Call our office today for a free consultation.
Source:
dol.gov/agencies/whd/fmla