Former Broadway "Hamilton" Actor Files Discrimination Complaint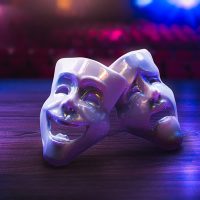 In mid-October 2021, Suni Reid, who formerly appeared in "Hamilton" on Broadway, filed a complaint with the Equal Employment Opportunity Commission (EEOC) alleging discrimination based on gender identity by both the Broadway company of "Hamilton" and a later touring company they were affiliated with. Reid is transgender and nonbinary, using they/them pronouns, and they alleged in their complaint that in both companies, they were the victim of repeated misgendering and discrimination.
Gender Identity Is A Protected Characteristic In New York
While Mx. Reid's complaint alleges numerous incidents of discrimination based on gender identity, the crux of the complaint stems from being denied a gender-neutral dressing room while rehearsing for shows with the Los Angeles company. This request was permissible under California law, but the show allegedly declined. Later, gender-neutral dressing rooms were established for every theater where the show played, but Reid allegedly experienced retaliation and discrimination stemming from their original request.
New York law explicitly bans discrimination based on gender identity, with the Gender Expression Non-Discrimination Act (GENDA) being signed into law in 2019. However, this does not prevent employers from testing the limits of the law, and if Reid's claims of discrimination while they were appearing on Broadway have any validity, they may have a GENDA claim to file against the company in the future. GENDA is part of the New York State Human Rights Law, though New York City's human rights law has similar provisions.
No Discrimination Is Too Minor
Mx. Reid's complaint was filed in California, but someone who believes they have been the victim of gender identity discrimination in New York should file a complaint with the state Division of Human Rights. Many people decline to seek redress against discriminatory behavior because they fear that what they have experienced will not raise to the level of real discrimination – for example, being repeatedly misgendered may seem insignificant to the average cisgender person. And yet, it can cause serious trauma to the misgendered person.
If you suspect you have experienced gender identity discrimination, whether through repeated misgendering or another form of inappropriate treatment, it is important to remember that unlike federal law, New York law does not require harassment or discrimination to be "severe or pervasive" in order to be actionable. In fact, the state Human Rights Law explicitly states that it should be construed liberally, without reference to federal law that might lead to a "more restrictive" result. You have the right to seek redress.
Contact A New York Employment Discrimination Attorney
While the outcome of Mx. Reid's case remains to be seen, it is important that those discriminated against based on gender identity know they have the right to stand up for themselves. A New York City employment discrimination attorney from Mansell Law, LLC can help to answer any questions you may have, and to make sure your rights are protected during the legal process. Contact our offices today for a free consultation.
Sources:
dhr.ny.gov/workplaceharassment
forbes.com/sites/alisondurkee/2021/10/13/hamilton-transgender-actor-accuses-management-of-discrimination-in-federal-complaint/?sh=35e126414190