Governor Hochul Pushes For End To Remote Work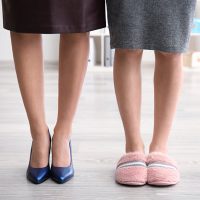 During the COVID-19 pandemic, thousands – if not hundreds of thousands – of employees have changed over to working remotely, primarily for safety reasons. In November 2021, Governor Hochul began to urge New York employers to bring their employees 'back to the office' – which, despite her intentions, may cause serious problems for certain employers and employees. If you are an employee who works remotely and suddenly, that option is removed from you, it may be discriminatory (depending on the specific facts of your situation).
Remote Work Is Better For Many
Gov. Hochul spoke in early November 2021, citing statistics from the think tank Partnership For New York in saying that only 28 percent of Manhattan workers are back in the office on an average workday, and only around 8 percent of those are full-time. She spoke of missing the "energy and innovation" fostered by the "connections with human beings." However, statistics show that remote work is advantageous for many employees, and can actually lead to higher productivity in some industries.
Proponents of making all employees return to the office full time cite the office culture and oversight as reasons why offices are necessary; in reality, procrastination has been shown to be less of an issue than most have feared, with most workers being more productive when at home and comfortable – even when they are ill. Obviously, some industries are better suited to telework than others, but those who favor a return to the office tend to want to impose such regulations across the board.
Is Remote Work A Reasonable Accommodation?
In addition to statistics showing remote work's place in the new economy, employers banning remote work may have legal ramifications to manage, particularly with regard to disabled employees. The Americans With Disabilities Act (ADA), as well as New York's Human Rights Law, prohibit discrimination in employment, and mandate that an employer must provide a disabled employee with reasonable accommodations if they are asked for. An accommodation is "reasonable" if it would not pose an undue hardship to the employer.
In other states, remote work would be more likely to be characterized as an 'undue hardship,' but New York's law is expansive in regard to protected classes and characteristics. Depending on the industry and the status of the disabled employee, it is likely that remote work will be seen as a reasonable accommodation, particularly for physically disabled employees. Gov. Hochul's statements do not take into account the hurdles that disabled workers may face in being hired and performing their jobs during a global pandemic, and should not be taken as a mandate across the board.
Contact A New York Employment Discrimination Attorney
While there is no indication that any kind of legislation will be passed to regulate remote work (indeed, Gov. Hochul specifically stated she did not intend to ban Zoom or take any steps that would be seen as drastic), it is worth being aware of your rights with regard to working from home, particularly if you are disabled. If you have questions or concerns, calling a New York City employment discrimination attorney from Mansell Law, LLC can be the first step to getting them managed. Call our offices today at 646-921-8900 for a free consultation.
Source:
abc7ny.com/kathy-hochul-manhattan-officer-workers-survey-partnership-of-new-york/11221574/