Class-Action Suit Claims Employees Were Not Paid On Time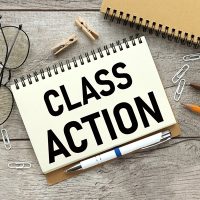 Some of the most common employment disputes involve payment – how much, for what, and when. In a lawsuit filed in early February 2022, a group of employees at Party City alleged that they were only paid bi-weekly, while New York law requires that workers must be paid weekly. While the facts of the case are still at issue, it is worth noting that the problem was allegedly pervasive enough to merit a class-action lawsuit. If you are ever in a similar situation, being aware of your rights is crucial.
Low-Income Plaintiffs vs Profitable Defendants
The lead plaintiff in the Party City lawsuit worked as a manual laborer at a store in New York County, being paid $16 per hour to perform tasks like stocking the aisles, mopping and sweeping, and unpacking inventory. He was only paid every two weeks, which he alleges violates Section 191 of the New York Labor Law. The other class members, of which there are over 100, have similar stories and all seek similar relief.
New York's Labor Law does state explicitly that manual workers must be paid "weekly" – but then goes on to specify that if a corporation has had an average of at least 1,000 workers in New York for at least 3 years, they can apply for permission to pay manual laborers less frequently. Not every application for such a structure is granted, particularly if the employees in question have a union, but companies have the option to seek this out. There is no evidence that Party City sought this certification at the time of the suit's being filed.
A Class-Action Is The Best Choice
In this situation, where there has allegedly been widespread unfair treatment by one corporation, employees have several options when trying to seek the money they are owed. A class-action lawsuit is one of the most common choices, and very often, it is the best option, particularly if the plaintiffs would not otherwise be able to afford filing a lawsuit on their own. With the Party City plaintiffs, many of whom are low-income, a class-action suit gives them the chance at a resolution to their case.
The class must be certified by the court in order for the case to go forward, but given that the class members are all similarly situated and prosecuting over 100 individual claims would be manifestly impractical, the odds are good that the court will approve. It is not easy to prevail in a class action lawsuit, however; very often the employer will simply try to outlast the class or in some situations, try to buy off members in order for the case to lose steam. The right legal help can make all the difference.
Contact A New York Employment Law Attorney
While the ultimate outcome of the class action suit against Party City remains to be seen, the point remains that a worker who suspects they are not suffering alone has options to try and get their situation rectified. Contacting a New York City unpaid overtime attorney from Mansell Law, LLC may be the first step toward your getting the compensation you deserve. Contact our offices today via our website, or on the phone at 646-921-8900 for a free consultation.
Source:
documentcloud.org/documents/21196064-hyvtol-show_temp