Undocumented Workers Have Employment Rights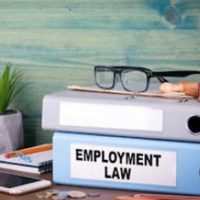 The U.S. Department of Homeland Security (DHS) estimates between 11 and 12 million undocumented immigrants are currently residing in the country, as of the most recent available data. Many undocumented immigrants work (despite, in theory, not being permitted to do so), and that they have employment rights protecting them from unfair or disparate treatment, though many bosses are unaware of this. If you are experiencing trouble at work and you fear it is due to your status, calling an experienced attorney can help the situation.
If You Have A Job, You Have Certain Rights
The state of employment law surrounding undocumented workers is often frustratingly counterintuitive. For example, the relevant law prohibits undocumented people who have no work authorization from holding a job in the United States. However, some employers will hire these people anyway, either because of a wish to help them or because they want cheap labor. Once an undocumented person has a job officially, they have all the same rights in the workplace as any documented immigrant or U.S. citizen, despite the fact that they should not be holding their job in the first place.
In New York, both state and federal law protect undocumented workers from discrimination and wrongful termination, as well as granting the same amounts of sick leave, overtime pay, and minimum wage that any documented worker would receive. The only real exception in many jurisdictions is unemployment insurance – in general, to get unemployment, an undocumented worker must be able to find a new job, and by law, they are precluded from doing this (at least in theory).
Pursuing Your Options
While certain rights are guaranteed to all workers in New York and the U.S., many bosses remain unaware of this. It is not uncommon, sadly, for undocumented workers to be harassed, discriminated against or even terminated because of their status, with this being even more true if someone has the courage to speak up to the boss. Many are not even aware that they have options – any worker may file a complaint with the New York (state or city) Human Rights Commission, or file a charge with the federal Equal Employment Opportunity Commission (EEOC) to fight against harassment.
If you choose to exercise your legal rights against discrimination or harassment, it is unfortunately possible that your employer may choose to retaliate against you – either by terminating your position, reporting you and your family to Immigration & Customs Enforcement (ICE), or somewhere in between. If this does happen, know that you can in turn file suit against them, but the stakes are very high. Every case has different concerns and potential issues that may appear.
Contact A New York Employment Lawyer
It can be difficult to find the courage to stand up to a boss who discriminates against you or threatens you because of your national origin, but a New York City employment discrimination lawyer can help. The firm of Mansell Law, LLC can offer compassionate and knowledgeable representation in a situation that can be frankly frightening. You have rights, and you are entitled to use them – but having help on your side can make things better. Call us today at 646-921-8900 for a free consultation.
Sources:
eeoc.gov/prohibited-employment-policiespractices
dhs.gov/sites/default/files/publications/immigration-statistics/Pop_Estimate/UnauthImmigrant/unauthorized_immigrant_population_estimates_2015_-_2018.pdf