Joining A Class Action Lawsuit In New York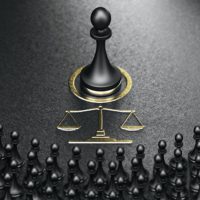 The average person may not be very familiar with class action lawsuits, and yet they can make a profound difference for many workers who may face discrimination on the job. In general, workers who become part of a 'class' have more bargaining power than those who try to take on their employer alone – which is why many employers will try to squash class action lawsuits before they get going. You have the right to band together – but deciding whether or not to join a class can sometimes be difficult.
Designed To Help Mistreated Workers
If you believe that you have been a victim of exploitative treatment by your employer, or you have been forced to work in a hostile environment, it can be all too easy to simply stay quiet and accept such treatment because it may be hard to find another job. However, this type of mistreatment can not only affect your health, it can affect your wallet – overtime violations, for example, can rob you of hard-earned wages. There is a way for you – and anyone else in your situation – to potentially get compensation for what you have had to endure.
When a group of people suffers a similar injury, the idea of all of them individually filing lawsuits would be both inefficient and impractical. New York law allows them to create a 'class' of similarly situated plaintiffs, with "representative parties" who will file suit on behalf of all of them. If the suit is successful, each plaintiff will be compensated without having to tie up court dockets for months with similar lawsuits that essentially re-litigate the same facts again and again. Depending on the specific facts of your situation, it may or may not be worth it to join a class action if one is being mounted against your employer.
Pros & Cons
There are both advantages and disadvantages to joining a class action lawsuit. New York law is fairly straightforward about how to form a class and the procedure that a class action lawsuit should take. In addition, in a class action lawsuit, the costs of legal procedures like discovery are shared between many different plaintiffs, instead of foisting heavy costs on one individual – particularly if the claim might not otherwise be substantial enough to warrant going to court.
In terms of disadvantages, the process can still be extremely long and complex even though you do not have to go it alone. In addition, the rewards in a class action suit where the class is very large can make it not necessarily worth remaining in the class until the end. Some people may also fear retaliation – it can be easier to hide in a large group of plaintiffs, but some employers are not above reacting out of pique.
Contact A New York Employment Lawyer
It can feel overwhelming to potentially be involved in a class action lawsuit, but in reality, you will not have to do very much in most cases. A New York City class & collective action attorney from Mansell Law, LLC can help answer any questions you may have about these issues. You do not have to navigate this legal process alone. Call our office today at 646-921-8900 for a free consultation.