Is pregnancy A disability In New York?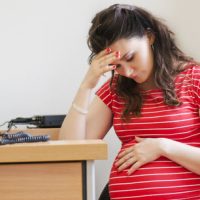 Pregnancy is not always a happy event for everyone who winds up in that situation – while some may not be excited about the impending birth, others may be very excited but worry about the toll it will take on their bodies. Working while pregnant can be difficult for many, but the law does establish protections for pregnant people that safeguard both jobs and other benefits. If you have questions or concerns, however, it is always a good idea to consult an attorney.
Treated Like A Disability
Historically, pregnant people received very little accommodation in the workplace, and were sometimes forced back to work at an early point if they did not have enough time off accrued. New York was one of the first states to institute a program for pregnant people that treated the status as a short-term disability, though several others are now following suit. While New York law holds that an employee cannot be forced to take time off for pregnancy unless it is impeding their ability to do their job in a reasonable manner, the option is there for those who need it.
Like disabled workers, pregnant workers do have the right to seek reasonable accommodations for their condition if they intend to work until the time of the child's birth. These accommodations must not be an undue burden on the employer, but that is the only criteria – some of the most commonly sought include a modified work schedule, light duty restrictions, or occasional extra rest breaks. In short, they are to be permitted the same accommodations and benefits as any other disabled employee.
Paid & Unpaid Leave Both Possible
One way that New York law surrounding pregnancy is significantly more freeing and helpful than federal law is that unlike workers in many states, New York's paid leave policy allows pregnant workers to take paid time off, covered by insurance. This gives pregnant workers much more leeway than they would have simply relying on federal law, though if necessary, the option to take unpaid leave under the federal Family Medical Leave Act (FMLA) is still there for most people even after they exhaust their paid leave.
Perhaps the most important thing that pregnancy regulations owe to disability law is their explicit prohibition on discrimination against pregnant workers. The Americans With Disabilities Act (ADA) prohibits employer discrimination against disabled workers; both federal and state laws covering the rights of pregnant workers explicitly clarify that they are part of a protected class during their pregnancy (which means that any discrimination against them is actionable). When you are pregnant, you want to rest easy knowing that your position and your financial future are in secure hands.
Contact A New York Employment Discrimination Attorney
While pregnancy is joyous for many, for others it may be exciting but physically and mentally grueling. If you have questions or concerns about your rights as a pregnant person in the workplace, calling a New York City employment discrimination attorney from Mansell Law, LLC can be the first step toward getting the answers you need. Contact our offices today via our website, or on the phone at 646-921-8900, for a free consultation.
Source:
nysenate.gov/legislation/laws/EXC/296