Is a class action lawsuit a possible option in my employment law dispute?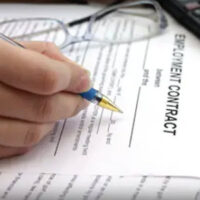 Most often, an employment law dispute is between an employee and their employer. However, if the same pattern of behavior is happening to multiple employees, it may be a good idea to investigate the possibility of a class-action lawsuit against your employer. When many employees have been affected by the same actions on the part of the employer, very often a class-action suit is the most efficient way to give everyone affected a chance for redress. An experienced attorney can help guide you through the suit process.
What is a class action suit?
A class action lawsuit is a suit brought by multiple individuals against a single defendant – usually a financial institution, a government agency, or an employer. In most situations, a class action is mounted when trying each individual case separately would be impractical or too costly – for example, if multiple employees have experienced similar sexual harassment claims at their workplace, each employee suing individually would likely not result in much net gain, because of the time and effort involved in each case. A class action consolidates these types of claims.
In order to file a class action, the individuals in the affected group must be "similarly situated" – that is, one claim from the group must be "typical" of the entire class. Very often, a class action lawsuit has one or a few 'lead plaintiffs' to represent what may be a much larger class of injured people. The court will generally permit this if (1) the class is so large that joining each individual defendant would be "impracticable;" (2) the representative parties will appropriately protect the class's interests; and (3) there are questions of law or fact common to everyone in the class.
Pros and Cons
If you and your coworkers determine that a class-action suit is the best way to handle your collective grievances with your employer, your class must be certified by a judge before the suit can proceed. If your proposed suit meets the requirements of numerosity, commonality, and typicality, you will be allowed to proceed, and the class members will be notified, usually by mail. In most cases, only the lead plaintiffs must appear in court, though there are exceptions. Most class actions are settled out of court, but some do go to trial.
There are positives and negatives to class action lawsuits, and whether it is a good option for you and your coworkers will depend on the specifics of your situation. Class action lawsuits are the best option to ensure that you and similarly situated coworkers are treated consistently, but at the same time, the process can be very complex and time-consuming because so many cases are being dealt with at the same time. If you need a resolution quickly, you may want to determine whether another option is better for you.
Call A New York Employment Law Attorney
When you are experiencing unfair treatment at work, it can feel overwhelming, as though you have nowhere to turn. In reality, you may not be alone – and there is often strength in numbers. Having a New York City employment law attorney from Mansell Law, LLC can help to clear up any questions you might have about class action lawsuits. Contact our offices today at 646-921-8900 to speak to an attorney.
Resource:
uscourts.gov/sites/default/files/ccl_proposed_amendment_to_rule_23_1.pdf