How can I bring an ERISA claim against my employer?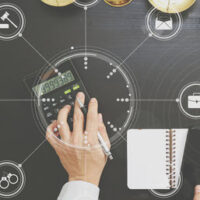 The Employee Retirement Income & Security Act (ERISA) was passed in 1974, with the intent of giving more workers the chance to participate in employee benefit plans for retirement and for disability insurance, should it ever be necessary. However, very often, employers will find any possible reason to deny ERISA claims, given how much they can cost over a long period of time. It can be difficult to determine whether you have a valid claim or not.
Several Types Of Claims Possible
ERISA covers several potential types of claims – for example, for healthcare benefits, disability benefits, or life insurance – and at least in theory, provides several safeguards designed to protect employees' rights to long-term benefits. For example, ERISA establishes fiduciary duties (that is, sets ethical standards) on the part of plan managers and administrators, as well as imposing reporting requirements that include plan participants as well as the appropriate governmental agencies.
That said, ERISA also permits employers to impose claim limits that many see as arbitrary, and sets very strict standards that employees may find very difficult to meet in order to receive benefits. ERISA does not apply to government-owned insurance plans, which means that sometimes, in order to receive the benefits they are owed, employees who have paid into a plan for many years must take on enormous private insurance firms – many with no legal representation.
Making Claims
If you make a claim for benefits, and you are denied, it is strictly required that you exhaust all possible administrative remedies before filing an ERISA lawsuit – for example, seeking mediation with the insurer or plan administration. It is important to keep in mind that while you are technically not able to conduct discovery during an administrative appeal, any information you can gather will be important in trying to prove your case. In an ERISA lawsuit, the court is only allowed to consider the evidence you have submitted; they may not accept anything new, so it is crucial that the record you submit be as complete as possible.
Keep in mind that if you bring suit, you may not receive punitive damages under ERISA; you are restricted only to recovering the damages you seek in your filings, though in some cases, it may be possible to get the court to compel your plan administration to restructure or make certain changes to ensure your plan is more transparent. ERISA also preempts state laws, meaning that you may not try and seek further monetary compensation from the state if you are successful in getting it at the federal level.
Contact A New York ERISA Attorney
The law surrounding ERISA claims is extremely complex, so if you believe that you may have a valid claim under the law, it is crucial to contact a New York City Employee Retirement Income Security Act attorney as soon as possible to evaluate your options. The firm of Mansell Law, LLC is well versed in these types of cases, and is ready to try and assist you with yours. Contact our offices today at 646-921-8900 to speak to an attorney.
Resources:
law.cornell.edu/cfr/text/29/2560.503-1
dol.gov/general/topic/health-plans/fiduciaryresp