Does New York have 'ban the box' laws?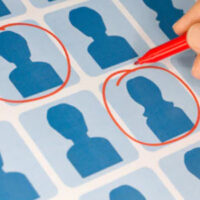 In recent years, there has been a movement across the U.S. to 'ban the box' – to prohibit employers from using a person's past criminal history as a reason not to hire or retain them as an employee. New York has been one of the forerunners, passing extensive statewide legislation affecting both the public and private sector. While criminal background checks are not universally prohibited – there are exceptions which allow them – it is a good idea to familiarize yourself with the regulations if you are seeking employment in New York after a conviction.
New York State Laws
Both New York State and New York City have ban-the-box laws in effect, with the city's being somewhat more extensive than the state's. The State's law is an addendum to the Human Rights Law, characterizing it as an "unlawful discriminatory practice" to deny employment or licensure to anyone based solely on their past criminal history. It is also forbidden to even inquire about certain arrests or any sealed conviction. The law applies to all public sector employees, and all private sector employees with 11 or more employees.
New York State's ban-the-box law is directly influenced by New York Correction Law #23-A, in the sense that the Human Rights law directly refers to a violation of NYCL #23-A as a violation of the NYSHRL. The Correction Law holds that employers cannot refuse to hire or retain someone just because of their criminal history, or because of any implied "poor moral character" that might be assumed because of that history. Applicants have to be judged on their own merits, with rare exceptions.
New York City Laws
New York City's ban-the-box law is more comprehensive than the state's. It was passed as the Fair Chance Act in 2015, and it explicitly clarifies certain rules that are left up to employers' discretion in the state regulations. For example, the city's law explicitly forbids employers from considering non-convictions (that is, any legal matter that ended "in favor of the individual," any youthful offender offense, or a sealed conviction).
There are two main exceptions to the city's law, where criminal history can be used to turn down an applicant. However, the FCA mandates that employers have to consider eight specific factors before making a determination that either (1) the applicant's criminal history directly relates to the job they are being considered for; or (2) employing the applicant would cause undue risk to co-workers or the general public. If neither of these exceptions apply, then criminal history can generally not be considered in determining whether or not to hire or retain an employee.
Contact A New York City Employment Discrimination Attorney
A large minority of U.S. residents have had at least one encounter with the law in their lives, and momentum is growing to create workplaces where those mistakes are not held against them. If you believe that you have experienced discrimination based on your criminal history, calling a New York City employment discrimination attorney at Mansell Law, LLC may help shed light on how best to pursue your options. Call our offices today at 646-921-8900 for a free consultation.
Resources:
labor.ny.gov/formsdocs/wp/correction-law-article-23a.pdf
nysenate.gov/legislation/laws/EXC/296