Am I being discriminated against based on disability?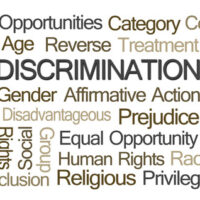 Even during the long-distance work schedules of the COVID-19 pandemic, disabled individuals have had trouble finding work. For those who already have positions, it has been a struggle to remain employed. However, it can be very difficult to determine what actually constitutes disability discrimination, and what is within the bounds of acceptable employer behavior. Contacting an employment discrimination lawyer can help to clarify matters for you.
"Reasonable" Is Subjective
Both federal and state anti-discrimination laws protect against disability discrimination at any point during employment, from hiring to firing. The federal Americans With Disabilities Act (ADA) simply prohibits any kind of unequal treatment on the basis of disability, and defines disability as having a "physical or mental condition" that "substantially limits a major life activity" – for example, walking, speaking, or managing certain bodily functions. If someone fits this bill, they are protected. However, the question of what actually constitutes a "substantial limit" on activity is highly subjective.
The ADA also requires that an employer make reasonable accommodations for an employee unless doing so would constitute an undue burden on the employer's finances – however, what is 'reasonable' will differ between employees and employers. For example, an accommodation that allows 1 employee to not do certain work is probably not an undue burden to a company that has 15 other qualified people – but if there are only 3 total employees, excluding one from certain work is probably too much to ask.
Situations May Be Vague
In addition to the subjectivity baked into the law (even in New York City's Human Rights Law, which has a much broader definition of 'disability'), some types of discrimination are simply not as open and malignant as others, which can make it difficult to determine whether you are simply experiencing bad luck or being harassed. In general, an employer may not take negative employment action (like firing or demotion) against you based solely on your disability, but many will simply find a pretext to use instead of openly admitting to discrimination.
In addition, some policies may appear facially neutral (that is, they may appear to affect everyone in the same way), but be discriminatory in practice. If, for example, an office requires all men to be clean-shaven, that would in theory appear to be a neutral policy – but it might disproportionately affect African-Americans and Sikhs (the latter in particular, given that wearing a beard is an integral part of their religion). These types of policies can make it difficult to determine if you are being singled out or not.
Call A New York City Employment Discrimination Attorney
Disabled people are like any other people – they want to work and do their job well. If you are disabled and your employer may be discriminating against you, you deserve to have your rights protected. The New York City employment discrimination attorneys at Mansell Law, LLC are ready and willing to try and help you with your case. Call our office today at 646-921-8900 to set up a free consultation.
Resource:
eeoc.gov/disability-discrimination
https://www.newyorkcity-employmentlawyer.com/have-i-been-wrongfully-terminated/