New York State Passes "Freelance Isn't Free" Act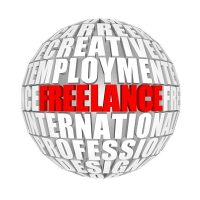 In June 2022, New York's state Senate passed the Freelance Isn't Free Act (FIFA), intended to protect freelance and "gig" workers from wage theft and "unfair payment practices" perpetrated by New York companies. This is the state version of a 2017 New York City law which has led to over a thousand cases resulting in prompt payment for freelance workers, and it is seen as long overdue. Freelance workers are among those most often taken advantage of by unscrupulous employers, because they are not traditionally considered employees, and thus have had fewer methods of seeking redress.
Several Specific Protections Included
The stated aim of the FIFA is to "[create] parity" between employees and freelancers on a time-limited contract in terms of what they are owed and what rights they have, which is a laudable goal – but laws require more specifics, and FIFA provides them. Some of the most important specific directives in the Act include:
Any company that hires a freelancer for a job costing at least $250 must provide a written contract and 'timely' payment in full;
Retaliation against a freelancer in any way is forbidden, with a possible penalty of $25,000 being instituted for violations; and
Establishes an administrative process for freelance workers to file complaints with the state Department of Labor.
Historically, it was relatively easy for a large employer to delay paying its freelancers or even try to avoid payment entirely. With this new law, an employer has a time limit in which freelancers must be paid (either a hard limit of 30 days after the completion of work, or whatever time frame was agreed to in the written contract), and any attempt to stiff the writer is now actionable.
May Apply Outside of New York
It is important to keep in mind that this law applies not only to freelancers who work and live in New York, but also to any freelancer, anywhere, who does business with a New York company. Because freelancing is such a portable job, it is not out of the realm of possibility to have a New York company contract with a freelancer from, say, Florida – and if they do, the New York law will apply to the transaction. As of this writing, only California, Pennsylvania, and Washington have any comparable laws protecting freelancers and independent contractors, and their laws behave similarly.
If you suspect that you have been discriminated against or denied payment because you are not an employee, you can now use either the state or the city law protecting freelancers from this behavior, depending on where you are located. Both offer similar protections, and with the right legal assistance, can help ensure that you are paid fairly for the work you do. The success of New York City's freelancer protection law has led directly to the law passed statewide – it is worth your time to try and take advantage of it if you have been mistreated.
Contact A New York Employment Law Attorney
With the passage of this law, New York freelancers and independent contractors should feel more secure about coming forward if they have been denied their fair pay. If you suspect you have a case under the new Freelance Isn't Free Act, contacting a New York City employment discrimination attorney from Mansell Law, LLC may be your first step toward getting what you are owed. Contact our office today at 646-921-8900 for a free consultation.
Sources:
niemanlab.org/2022/06/the-freelance-isnt-free-act-passes-to-protect-workers-contracted-by-new-york-companies-even-if-they-dont-live-in-the-state/
www1.nyc.gov/site/dca/about/freelance-isnt-free-act.page